Latest Updates Featuring Zoe Doll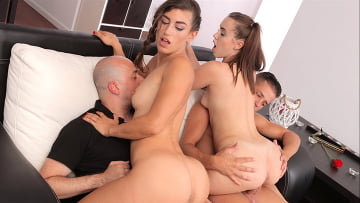 13th November
- Alberto and Robin were on their way home when they spied two hot girls taking selfies. After making sure they were alone, the guys approached them. So
on after the pleasantries, Alberto invited Zoe and Julia back to his place for a pool party. When they arrived, the girls eventually found out that they were the only guests. Zoe and Julia were elated to be the center of attention. They grabbed the guys be their cocks and slobbed on them before taking them to the living room. An all out pussy swapping must see orgy ensued.
...Read More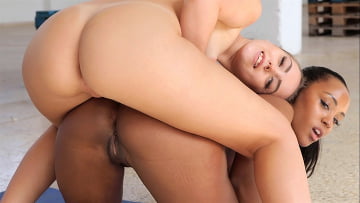 30th October
- Zoe and Noemilk were walking around the art district and saw us hanging out there also. Zoe mentioned that she wanted to show us the twerking she lear
ned a few weeks ago. We quickly ushered her and her friend into an art gallery we had access to so she can start gyrating that stupendous ass! Noemilk's ass was even sweeter so Alberto decided to take them both on once he interrupted the twerk exhibition. Noemilk was too shy to show her twerking skills but she didn't seem too bashful once she saw Zoe's seductive movements and saw Alberto's raging boner poking under Alberto's shorts. They both went down on Alberto sucked his cock with fervor and took turns fucking him hard until he unloaded his MANyannaise all over their beautiful faces. This dynamic duo of derrieres will leave you all drastically dumbfounded!
...Read More