Latest Updates Featuring Cassandra Cain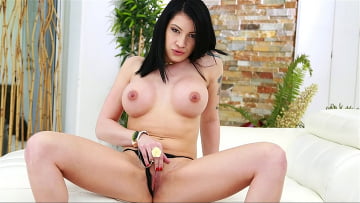 19th July
- Bonnie Grey had a nervous breakdown after Levi, the MILF hunter, dumped her for a mature experienced mom. Bonnie took all of the clothing that Levi ha
d at her house and tossed them into a bonfire. She also threw in a portrait of his that use to sit by her nightstand. Bonnie cursed the day that he seduced and fucked her like no other has. Cassandra, the sexy stepmom, overheard Bonnie crying and went to see what was going on. She noticed Bonnie's fragile emotional state and persuaded her to go inside to talk it over. Soon after consoling her, Cassandra went tongue deep in Bonnie's wet pussy and tight little asshole which made her temporarily forget about Levi.
...Read More
23rd May
- Hunter and his trusty sidekick spotted a hot MILF from there high-rise apt. It seemed like she was arguing with someone and then her phone's battery r
an out. The dynamic duo swarmed the damsel in distress and soon after the pleasantries, Cassandra the sexy MILF revealed that she was speaking to her lawyer regarding her divorce. Hunter offered to charge her phone back at his place and after weighing her options, she ultimately accepted. At his apartment, Hunter looked over her divorce settlement and pointed out the she was getting the short end of the stick. He mentioned that his friend is an excellent lawyer and could help her. Cassandra was extremely appreciative and gave Hunter an amazing blow jog. Soon after, Hunter relentlessly fucked her tight pussy all over his new couch and then shot a massive load on her pretty face.
...Read More