Latest Updates Featuring Brice Bardot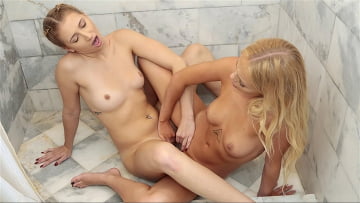 6th November
- Brice Bardot, Sierra Nicole and Sophia Leone were having a sleepover. What do girls do when they have a sleepover? First let's take some selfies. Soph
ia made the other 2 girls do funny poses, twerk, duck face and motorboat. There was a mirror in the bathroom. Selfies with a mirror would be so much more fun. These days attention span is not considered of great value. Within seconds Brice and Sierra got distracted and started to kiss and caress their bodies. Brice bent over the sink and Sierra was licking her pussy. Then they climbed into the shower and were masturbating a little. Brice went down to eat Sierra's pussy. Then the girls switched. The girls almost did not realize that Sophia was still filming them. Who cares. They went down on the floor for some scissoring action. All of the sudden there was a knock on the door. Sophia peaked out. Hold on, we are just brushing out teeth!!!
...Read More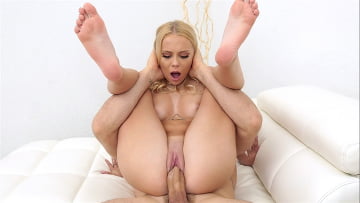 29th October
- Jmac always had a thing for Brice. Well one day as he's going to the patio he spots Brice stretching for her dance recital and she's looking pretty da
mn hot doing it. As he's watching her like a perv she see's from the corner of her and gets a bit startled. He tells her he wants to watch her stretch more closely and she reluctantly agrees. As she's stretching, Jmac is in the back jerking it like a madman. When Brice turns she automatically hypnotized and can't get her eyes off his huge cock. She finally caves in and gets on her knees, eye closed, with a watery mouth. Jmac had never seen a chick down his cock so deep in their throat...
...Read More