Latest Updates Featuring Moriah Mills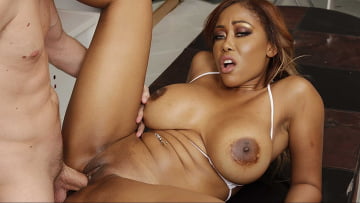 12th January
- The bootylicious Moriah Mills is looking for the perfect bikini... and a good fuck! The horny, busty, curvy cutie walks into the shop where Tony Rubin
o works and asks for his help--but really all she's after is for this shy guy to stick his dick between her dripping wet pussy lips! While he does his best to help her find exactly what Moriah is looking for, she keeps distracting him with her big round ass. Annoyed that Tony remains professional despite her efforts, Ms. Mills up the ante by showing her best twerking moves and getting naked in the store, hoping this will help her score the big hard cock she craves! Luckily for her, Moriah's sexy naked body forces the other customers out of the store and with a naked Moriah Mills eager to be fucked, Tony has no choice but to close up shop for the day and finally get laid! Luckily for him, his dick is the perfect fit for Moriah Mills' perfect ass!
...Read More
>> CLICK HERE TO DOWNLOAD <<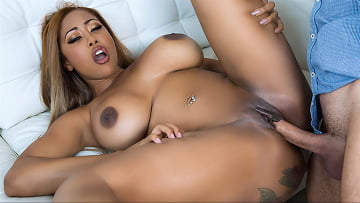 16th November
- Keiran must have one of the best babysitters in the world. Moriah never minds staying a little later if he needs her too. So naturally, he extends a l
ittle hospitality and offers her a place to stay for the night. When he goes to get her a pillow and a blanket, he returns to find Moriah can't quite control herself. She promises his wife will never find out about their little late night encounter, if he'll just give her the dick she's been dreaming about. Turns out that's one tip Moriah has definitely deserved!
...Read More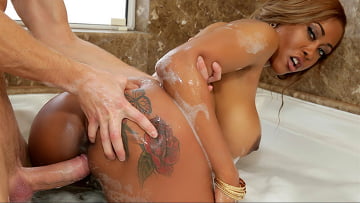 29th October
- Moriah's a cheating wife in a sexy red dress, ready to go out with the girls. However, her husband forbids her to leave, suspecting she'll pick up a n
ew side piece at the club. The annoyed Moriah tells her husband that she'll just relax in a long, hot bubble bath instead. She slips off her dress and gets into the suds, then texts an old booty call to sneak in and come fuck her! When her husband pops in she hides her boy toy under the bubbles. Will they get away with sneaky sudsy sex?
...Read More