Latest Updates Featuring Karma RX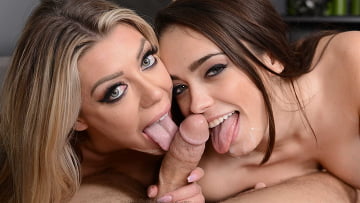 6th January
- It's late, and Ashly has her boyfriend Robby over for a nice relaxing night watching TV. Unfortunately, Robby is in a bit of sticky situation. On one
side, he has innocent-looking Ashly who is patiently waiting for her roommate to leave. Maybe once Ashly gets him alone, she can strip off her comfy clothes and make the night a bit more interesting… On the other side, Robby has the seductive Karma using all of her deep throating and teasing abilities to entice him away from his girlfriend. Decisions, decisions! Both girls are sexy, curvy, and craving his cock. But can he manage to please two roommates at the same time? Or will he be caught in an emotional whirlwind of pussy-induced drama? Well, here goes…
...Read More
>> CLICK HERE TO DOWNLOAD <<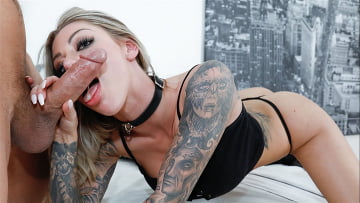 16th December
- What? What's that? Karma Rx wants what? Cum... cum on her tattoo?! KARMA RX WANTS CUM ON HER TATTOO, thank goodness Xander Corvus heard her or she was
going to stand there sexily swaying while begging for jizz and playing with her big titties all night! Gotta give a horny gorgeous blonde everything she wants, like a an upside down throat fuck, romantic piledriving, and a doggystyle pumping. I love watching her funbags bounce as she mounts him in reverse cowgirl simultaneously playing with her pussy! If you ask me, those thigh tattoos make a really nice target to satisfy Karma's fetish!
...Read More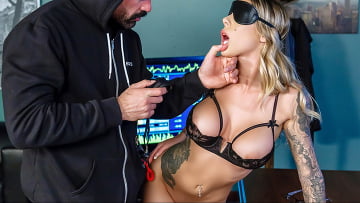 22nd November
- Karma is a high powered investment banker by day and a submissive kitten by night. All she wants is to give up control and have a man use her body in
every which way. To spice things up, she places a personal ad involving a challenge offering herself up as the reward: any man who can find her can have her. Will this little kitten get dommed the way she wants? Charles makes sure of it.
...Read More